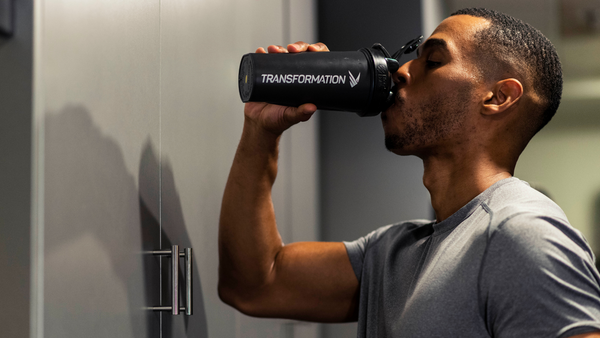 The Top 5 Best Vitamins for Men
Why You Might Need Vitamin Supplements
Being strong and feeling great doesn't just happen overnight. Unlike  macronutrients, vitamins are tiny micronutrients that are ultimately responsible for keeping our bodies functioning smoothly. Even small deficiencies may lead to greater health problems along the way. Small issues like fatigue and forgetfulness to bigger issues–– like heart problems have the possibility to be rooted in vitamin deficiencies.
Consider this; oftentimes your lifestyle should lead the charge on what vitamins you should be taking regularly. For example if you live in a warmer, sunny climate you may not need as much vitamin D as those who don't see the sun as often. It's also important to remember that even the slightest increase in your activity level or change in diet could mean you need extra supplements. Vitamin supplements for men are different from what women need. And we may not always be aware of where our multi-vitamin falls short. Which is why it's paramount to speak with your doctor or nutritionist to help assess your diet and steer you towards the top vitamins for men and specifically for your needs. As always before taking different supplements, it's best to reach out to a professional before starting a new routine.
Best Vitamins for Men
Stop considering that you may need to take medication for every little thing. The truth is that many smaller and common health issues start at our diet. Men's bodies differ in how much of each vitamin they need to keep performing and feeling their best, especially as we age. Here are some of the expert recommended, research-backed best daily vitamins for men:
Vitamin B12
Support Your Health with Nutritionally Complete Supplements
Of course some of the best ways to get extra vitamins is through complete and high quality nutritional supplements. Transformation Protein powder and Supergreens powder were developed with ingredients to give you more nutrition and vitamins than you would otherwise get in your daily intake. These are an easy way to get all of the micronutrients you need to fuel your workout and your day.