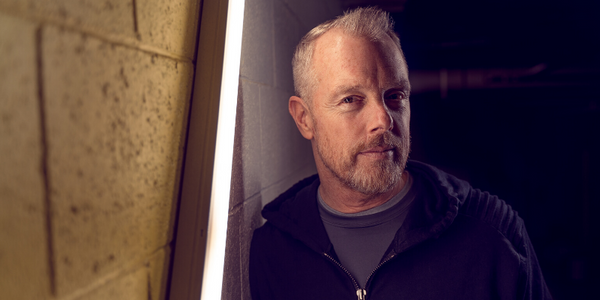 Train Like a Pro, Like Gunnar Peterson
Gunnar Peterson, leading Beverly Hills trainer for over 28 years to celebrities and professional athletes, is known for his work with functional training and his commitment to developing innovative fitness techniques and customized workouts. As the #1 trainer in the world, Peterson has worked with athletes from the NBA, NHL, NFL, MLB, USTA, professional boxing, and various NCAA sports. 
Gunnar has built his career by helping others transform and reach their highest potential. With stars and professional athletes trusting in his skills, it is obvious he is a cornerstone of the celebrity fitness community. 
Certified by the National Strength and Conditioning Association and a graduate of Duke University, Peterson is also an editor and columnist for Muscle and Fitness magazine, serves on the advisory board for Fitness magazine as well as a contributor to Clean Eating magazine.
Gunnar's book, The Workout, is about making fitness a part of your life, creating and maintaining a positive mindset, as well as improvising to keep workouts effective and interesting.
He knows that just as important as it is to not cut corners during your workout, you can't cut corners with your recovery. The quality of the ingredients in your supplements matter when it comes to optimizing a workout, Transformation Protein has the best formula with the most premium ingredients, which is why Gunnar recommends  Wisconsin-based wellness company Transformation to all his clients.  
GUNNAR PETERSON & TRANSFORMATION PROTEIN
Professionals like Gunnar know recovery is just as important as the workout, which is why he is a Transformation Protein brand advocate, endorsing its revolutionary bioactive protein formula for building stronger lean muscle, promoting gut health, and improving brain function after every workout. 
As more people search for healthy -- perhaps dairy-free, amino-optimized, protein sources -- Transformation Protein, a premium bioactive protein blend, has risen in popularity. Its dairy-free formula contains all nine essential amino acids that your body cannot create and must get from food. It's also a great source of branched-chain amino acids, including leucine that helps improve strength during exercise and recovery. With no added fillers or artificial sweeteners, and 
containing no whey, soy, dairy, or gluten, the luxury protein blend is made with the highest quality ingredients. 
If building muscle or maintaining lean muscle is your goal, it's best to consume a minimum of 30 grams of fast-digesting protein after a strength training session. Transformation Protein contains 30 grams of protein per serving, using a natural blend of egg white, collagen peptide, pea and rice protein. Because non-animal protein, such as pea protein isolate is one of the fastest-digesting protein sources available, it makes sense to consume it within two hours after a workout.
Transformation Protein's formula has been perfected over time and includes five essential proteins in one product, offering a quick and effective way to optimize the efforts you put into your workouts. It is no wonder that Gunnar's guidance in the fitness and nutrition realm have helped dozens of film and television celebrities prepare for roles and have stayed on to become year-round clients. He knows the total package needed to sculpt a lean, muscular body, and his clients' results speak for themselves.
GUNNAR TRANSFORMATION GIVEAWAY
By visiting this LINK and simply completing one of the actions below between April 7th - July 18th, you will qualify for a Free Year Subscription of Transformation Protein. 
How to get in on the giveaway:
Subscribe to our monthly newsletter

Invite your friends to subscribe

Follow us on Facebook

Follow us on Instagram
A new winner will be chosen each month.
As health and fitness enthusiasts become more savvy and informed about wellness, they are looking beyond their daily workouts to nutrition, which experts suggest is 80% of an overall wellness profile.
For those interested in maximizing their fitness effort with a quality recovery product, it is true that protein powder can help build muscle. However, as experts know, adding a trusted protein powder source to your diet is not enough on its own. A consistent, quality workout routine, including strength and resistance training, has the most influence on building lean muscle when combined with a healthy diet.
You're in luck if you're looking to live a healthier lifestyle, and knowing pro trainers like Gunnar Peterson believe in Transformation Protein and use it exclusively can give you assurance in this piece of your nutrition puzzle. Between April 7th - July 18th, be sure to click on the LINK and subscribe, share, and follow to get on the Transformation Protein train with the best in the business.