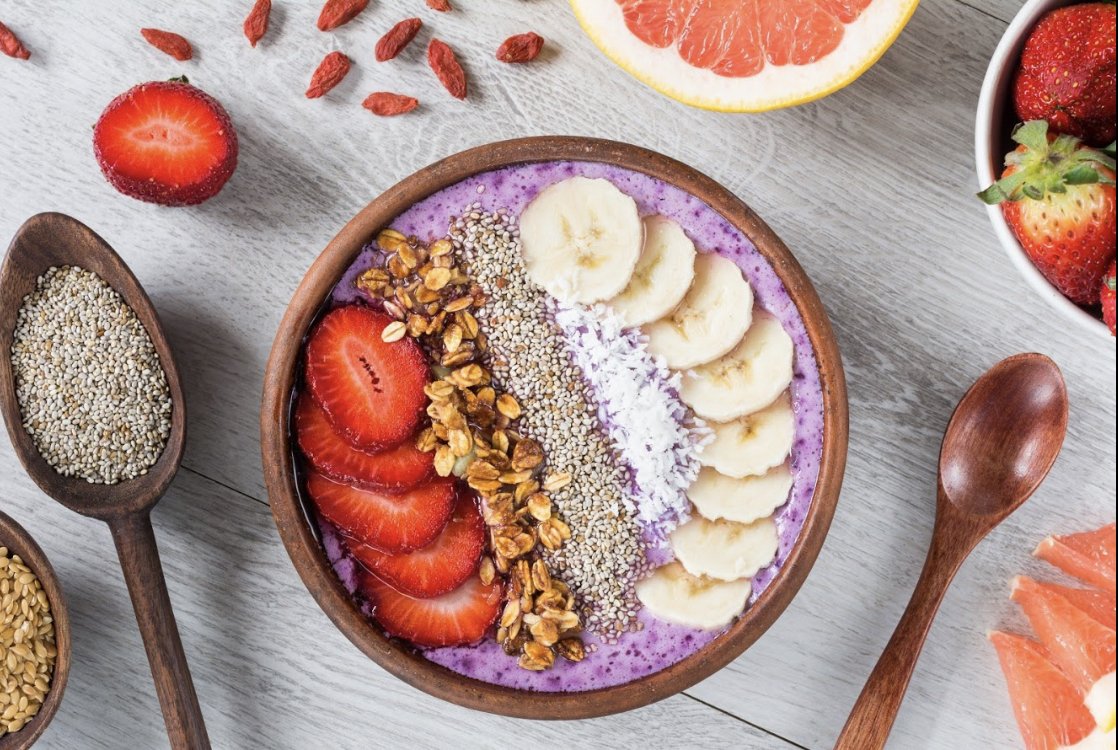 Berry-Full Smoothie Bowl
This very filling smoothie bowl is a great way to load up on all the healthy things you'll need to fuel your day! The suggested garnishes rest on top for added crunch and make this thicker smoothie more of a meal. Adding protein makes this perfect for high-powered breakfast or lunch.
INGREDIENTS
1 Cup Milk (dairy or dairy-free)
1/4 Cup frozen Strawberries
1/4 Cup frozen Blueberries
1/4 Cup frozen Blackberries
1 Tsp Greek yogurt
1/2 Sliced Banana (garnish)
1-2 Thinly Sliced Strawberries (garnish)
4 Tsp Oats or Granola (garnish)
1-3 Tsp Flax or Pumpkin Seeds (garnish)
1-3 Tsp Coconut shavings (garnish)
2 Scoops Transformation Protein Vanilla
STEP BY STEP
1
Blend frozen fruit, milk, yogurt, and Transformation Protein in blender or food processor on high until blended. Note: you want the consistency to be a little bit thicker than a normal smoothie so that you can add the garnishes on top.
2
Pour smoothie mixture into a bowl.
3
Thinly slice strawberry and banana for garnish and place on top of smoothie mixture.
4
Sprinkle with oats, granola, seeds and coconut. Save extra garish on the side to add for extra crunch.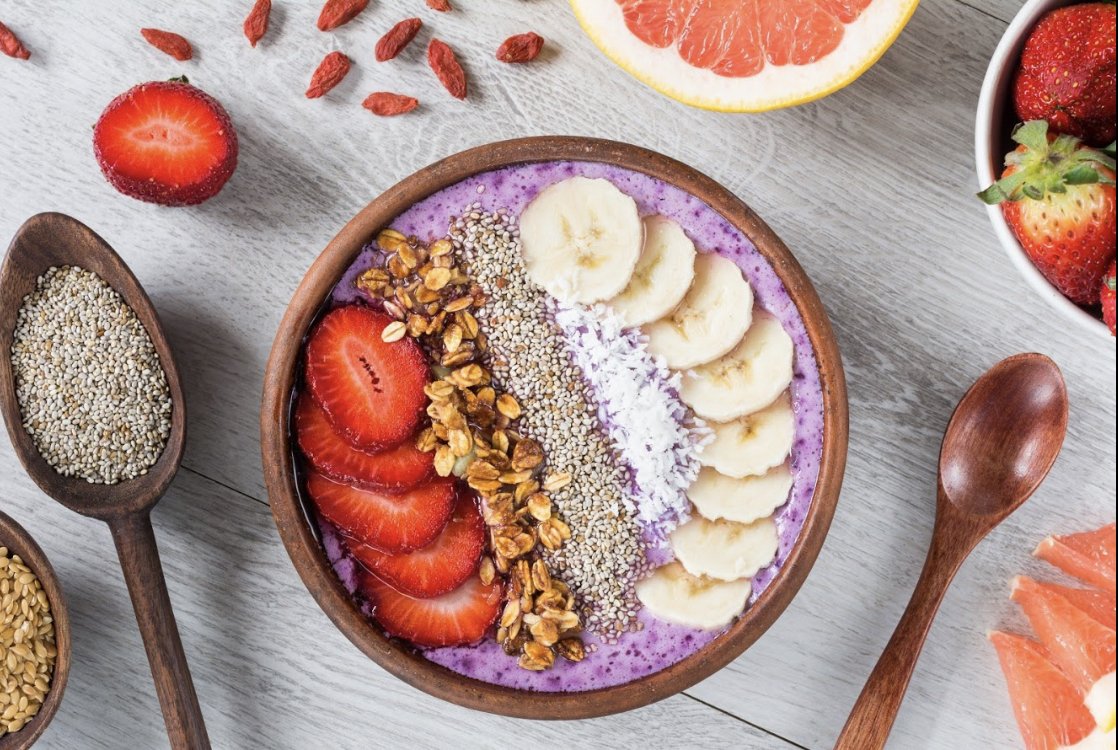 BUY THE PRODUCTS IN THIS RECIPE