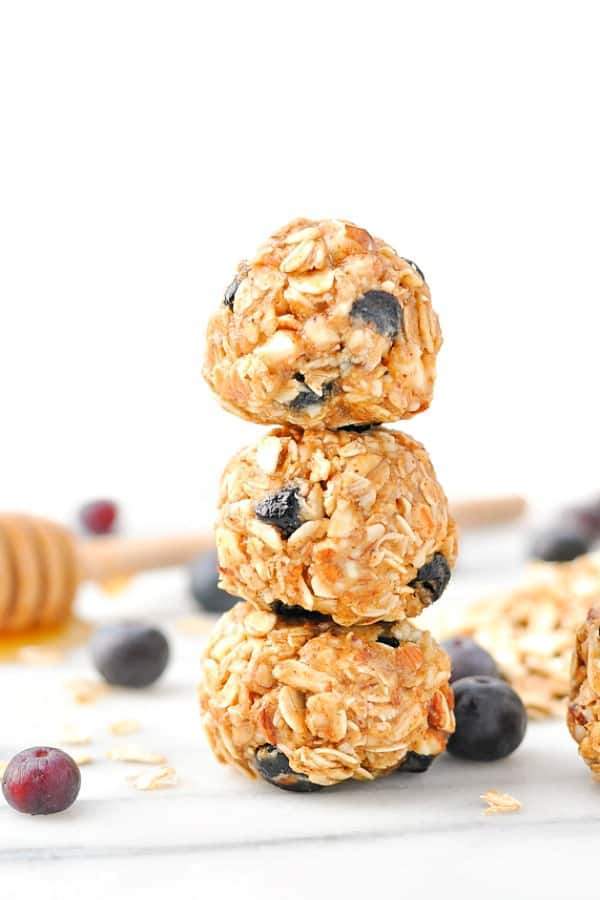 Blueberry Almond Butter Protein Bites
Blueberry Almond Butter Protein Bites are packed with healthier ingredients to make an easy, on-the-go breakfast or snack. Filled with hearty oats, fresh blueberries, chia seeds, protein and almond butter. This recipe makes 20 balls half the size of a golf ball. The Nutrition label is representing 5 Protein Bites as the serving size.
INGREDIENTS
1 1/2 Cup Gluten Free Oats
1/2 Cup Almond butter
4 scoops Transformation Protein Vanilla
1 Tbsp chia seeds
1/2 Cup coconut milk
STEP BY STEP
1
In a large bowl combine oats, chia seeds almond butter and protein.
2
Slowly add the coconut milk and stir to combine all ingredients until it's wet and pasty.
3
Roll up into small little balls and place in the fridge for 20-25 minutes so that holds together.
4
Serve immediately or refrigerate until ready to serve.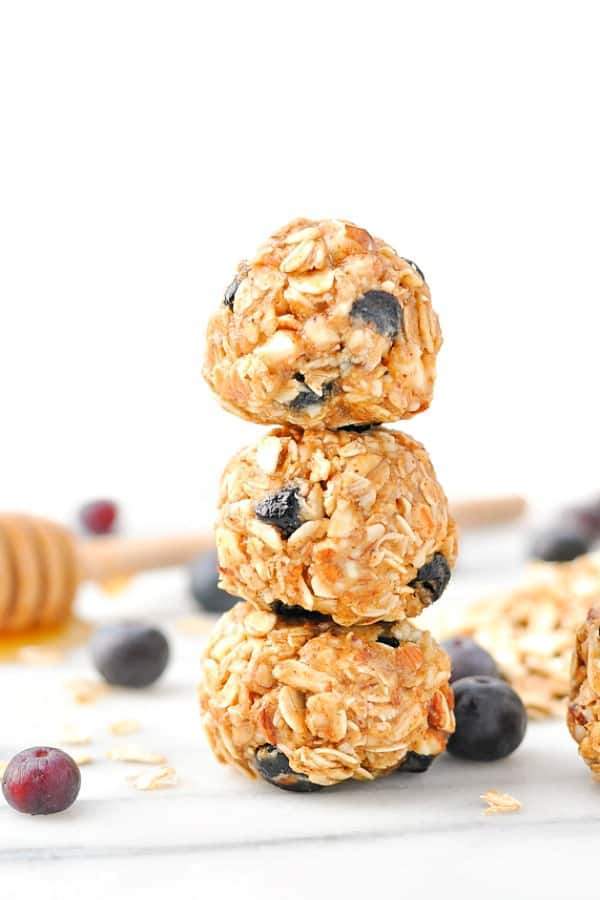 BUY THE PRODUCTS IN THIS RECIPE