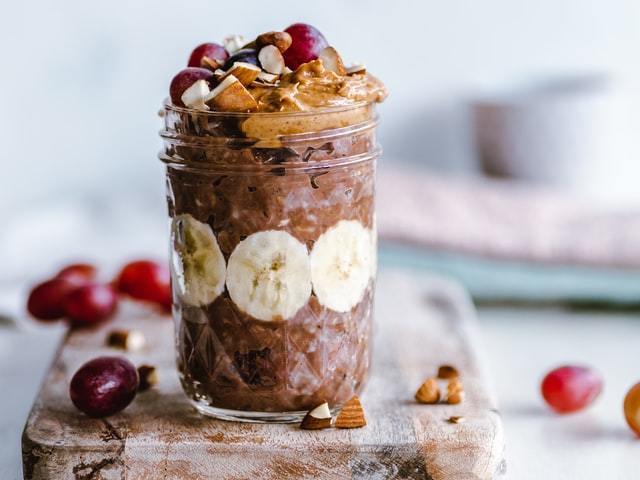 Brownie Batter Overnight Oats
There are so many combinations you can make with overnight oat's here's another one! Brownie batter overnight oats is a delicious protein-packed morning or anytime dessert with a rich chocolatey flavor of brownies keeping you fuller and feeling better about indulging in something so good.
INGREDIENTS
1/2 Cup Old Fashioned Oats
1 Scoop Transformation Protein (Vanilla or Chocolate)
2 Tbsp Cacao Powder (raw, unsweetened)
1/2 Tsp Pure Vanilla Extract
3/4 Cup Unsweetened Almond milk
1 Tsp zero calorie sweetened Maple Syrup
Optional Sliced Banana or any fruit, chopped Walnuts or Peanut- Butter
STEP BY STEP
1
Combine all ingredients (except walnuts) in a glass jar
3
Cover your jar and refrigerate overnight
4
Enjoy! Top with chopped walnuts if you prefer your brownie with nuts!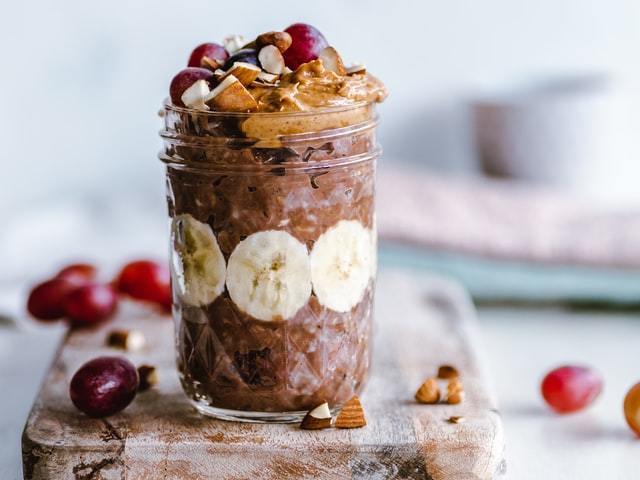 BUY THE PRODUCTS IN THIS RECIPE