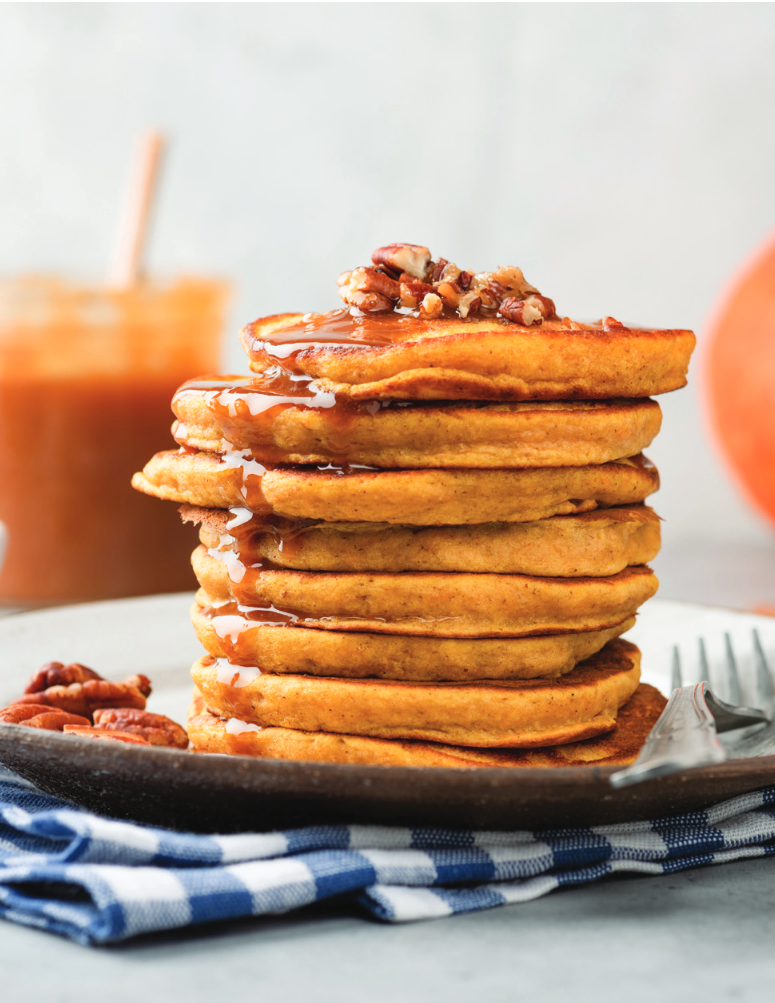 Butternut Squash Protein Pancakes
Butternut squash is culinarily considered a vegetable and a great way to add in fiber and nutrients into any breakfast item. It's also packed with vitamins including A, C, E, calcium and magnesium.
INGREDIENTS
1 1/3 Scoop Transformation Protein (Vanilla)
1/4 Cup Egg Whites
1/4 Cup mashed butternut squash (canned ok)
1 Tsp Ground Flaxseed or Chia Seeds
1/4 Tsp Pumpkin Pie Spice
Pinch of Ground Cinnamon
2-3 drops of Liquid Stevia
Toppings natural Peanut Butter, Granola, Yogurt and/or Maple Syrup
STEP BY STEP
1
In a small bowl mix together the egg whites, protein powder, squash, flaxseed, pumpkin pie spice, cinnamon and stevia until all the powder is dissolved. If your butternut squash is chunky, try blending it with an immersion blender to make it smooth
2
Spray a medium sized pan with cooking spray and set heat to medium-low. The lower heat will help ensure the pancakes don't burn.
3
Pour pancake batter into the pan, making 3-4 pancakes. You might need to cook these in batches, depending on the size of your pan. Cook until little bubbles form (about 3-4 min). Carefully flip each pancake over to the other side.
4
Place pancakes on a plate, top with a drizzle with peanut butter, yogurt, granola and/or maple syrup.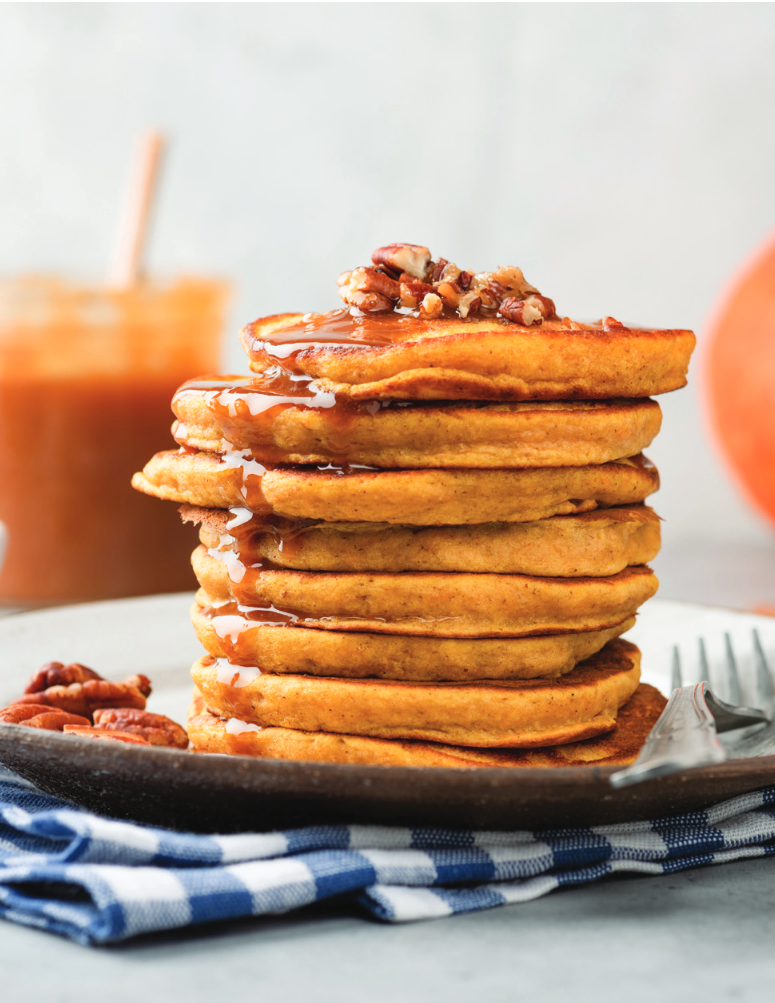 BUY THE PRODUCTS IN THIS RECIPE