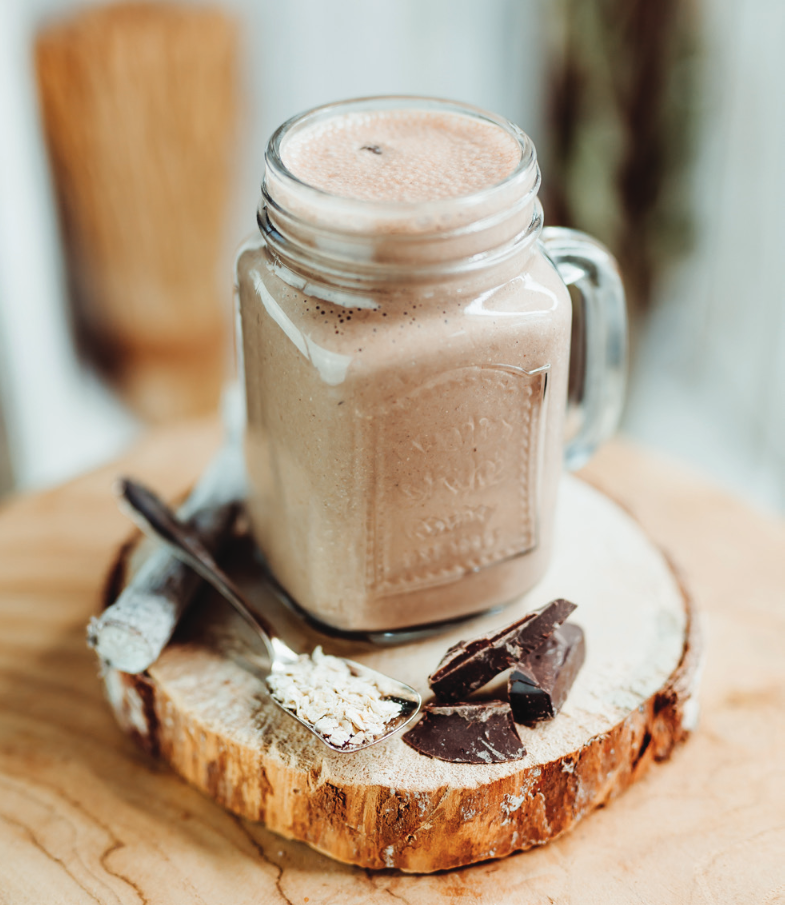 Chocolate Peanut Butter Banana Smoothie
This decadent smoothie is perfect for anyone who loves chocolate and packs an extra punch of nut protein in addition to chocolate Transformation Protein powder.
INGREDIENTS
1 Scoops Transformation Protein Powder Chocolate
1/2 Frozen Banana
1 Tbsp Flax seed
1/2 Tsp Cinnamon
2 Tbsp Powdered Peanut Butter
3 Ice Cubes
2 Cups Almond milk
STEP BY STEP
1
To make, blend all ingredients on high in a blender until smooth. Feel f ree to sub in other unsweetened non-dairy options like soy, coconut, or cashew milk for a different flavor. Low-fat or non-fat dairy milk also works.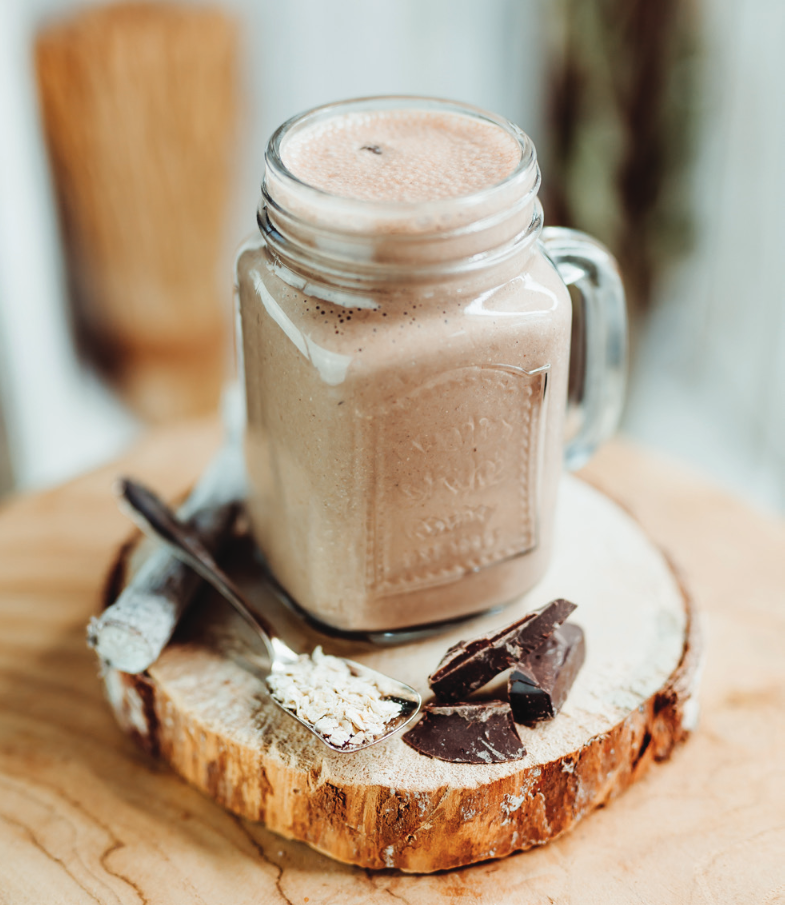 BUY THE PRODUCTS IN THIS RECIPE