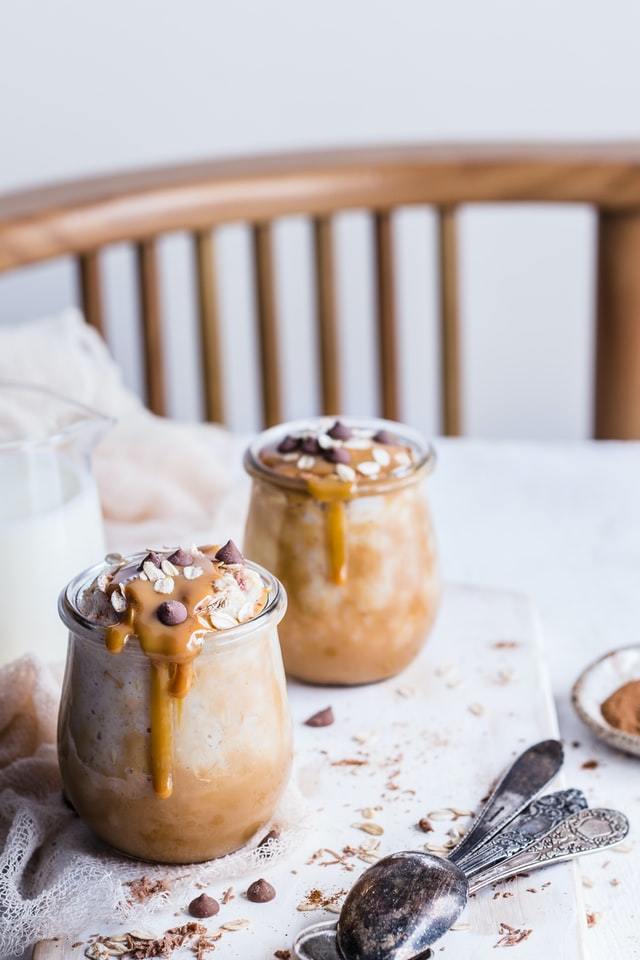 Chocolate Peanut Butter Overnight Oats
A breakfast that will fill you up with the right combination of protein and ease! Just mix the ingredients as noted below and then let the oats sit overnight in a sealed container. Be sure to experiment with your favorite milk, nut butter, berries, nuts and seeds.
INGREDIENTS
½ Cup Old Fashioned Oats
½ Cup milk alternative of choice (add more for desired consistency)
1 Tbsp Peanut Butter
2 Tbsp goji berries
1/2 Tbsp Cacao Nibs
1 Scoop Transformation Protein Powder Chocolate
1 Tbsp Chia Seeds
STEP BY STEP
1
Add oats, chia seeds, cacao nibs, vanilla extract, and Chocolate Transformation Protein powder to a medium bowl. Mix well.
2
After stirring, move dry ingredients to an overnight container. Mason jars and protein shakers work great!
3
Pour milk of choice in overnight container with dry ingredients
5
Add scoop of peanut butter
6
Sprinkle goji berries and sliced almonds over top of mixture
7
Seal overnight container and let sit overnight.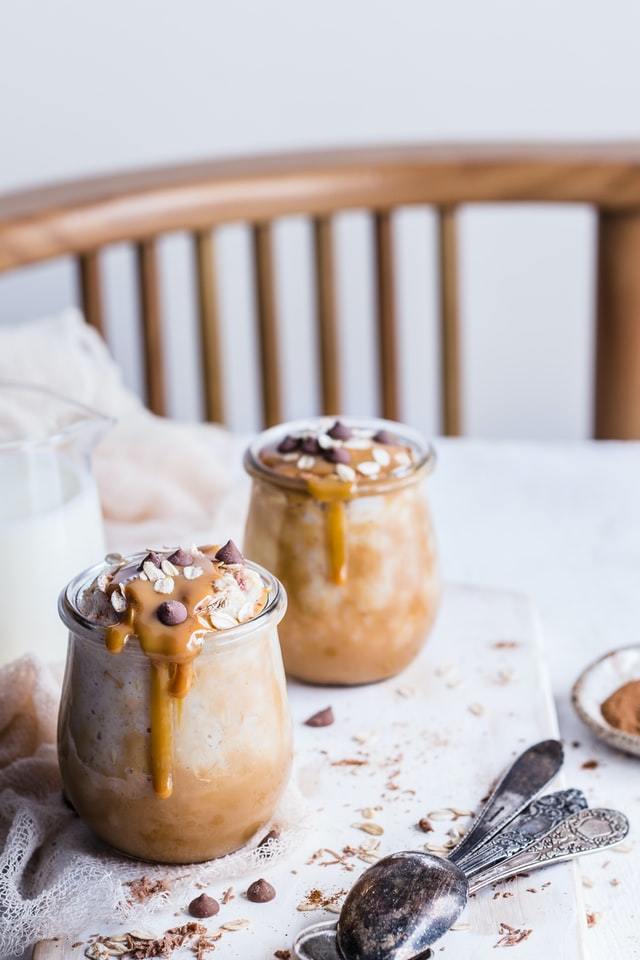 BUY THE PRODUCTS IN THIS RECIPE