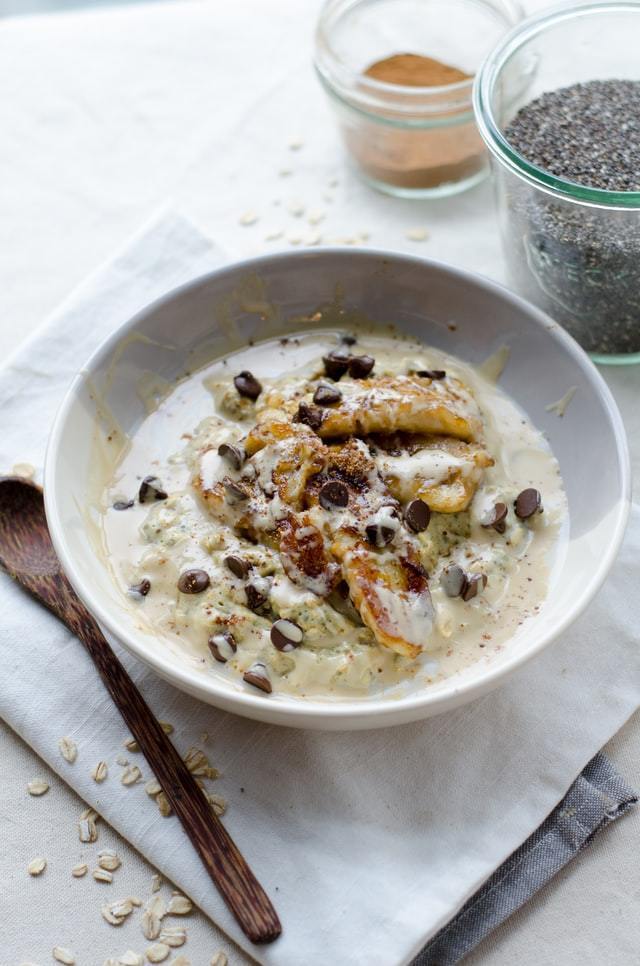 Low Fat Chocolate Chip Oatmeal
Oatmeal can be a staple for most of us in the morning it's packed with beta-glucan which is a healthy fiber that supports healthy cholesterol levels, digestive health, and heart health. Now you can do more with Jen Widerstroms Low Fat Chocolate Chip Oatmeal recipe Follow this recipe to make your oatmeal tastier and increase your protein intake in the morning. **If you're not a chocolate fan just swap in the vanilla Transformation Protein powder instead of the chocolate and 12g Honey for the mini chips!
INGREDIENTS
1 Scoop Transformation Protein Powder Chocolate
2/3 Cup Quick Oats
1 Banana
1 Tbsp Mini Chocolate Chips
1 Tbsp Chia Seeds
STEP BY STEP
1
Place Oats in a pot and cover with water so that there is a small layer, about a quarter of an inch, of water covering the oats.
2
Cook Oats on an above medium heat until oats bubbles, then reduce heat to slightly less than medium until oats have thickened and are not too runny. (Or to desired consistency.)
3
While the oats are finishing cooking, mash up your banana.
4
Pour the cooked oats into a bowl and add chocolate protein powder and chia seeds.
5
Add the mashed banana and mix it well into the oats.
6
Add your honey or sugar free syrup on top and enjoy.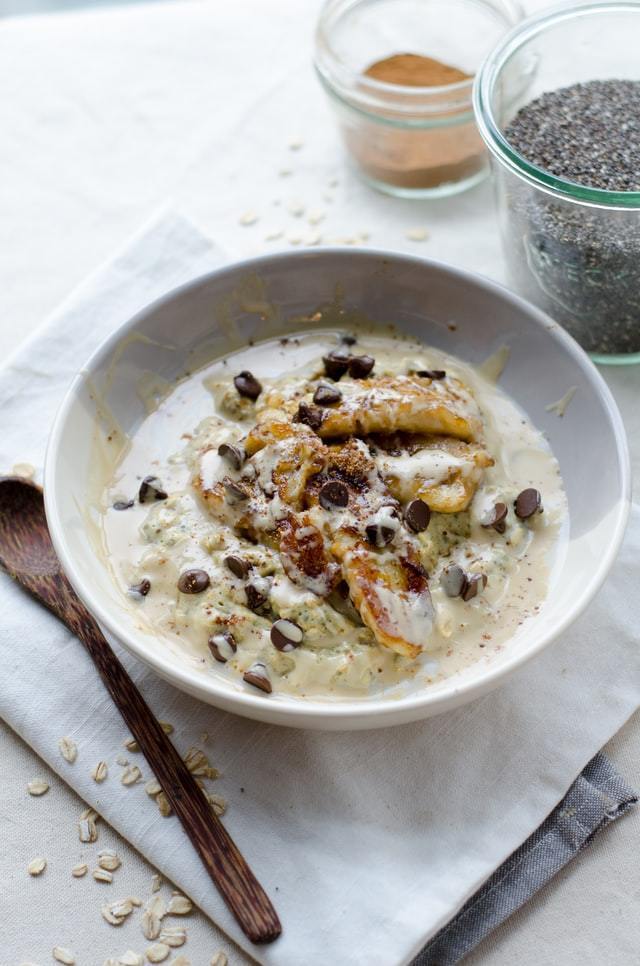 BUY THE PRODUCTS IN THIS RECIPE