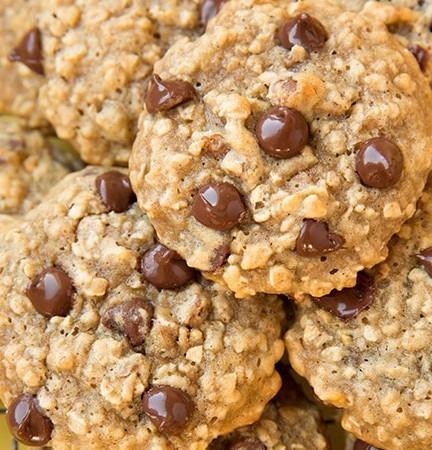 Oatmeal Chocolate Chip Cookies
Delicious oatmeal chocolate chip cookies that are actually good for you! This recipe is packed with tons of protein and fiber making it a perfect snack. Love Chocolate? Try this recipe with our chocolate-flavored protein for some extra chocolaty cookies.
INGREDIENTS
2 Scoops Transformation Protein Powder Vanilla
2 Tbsp Natural Peanut Butter
1/2 Cup Rolled Oats
2 Ripe Bananas
2 Tbsp Chocolate Chips
STEP BY STEP
1
Preheat oven to 350 degrees. Lightly spray a non-stick cookie sheet or line with silicone mat.
2
In a medium bowl, smash bananas.
3
Next add oats, peanut butter and protein powder, mix until well combined.
4
Add chocolate chips and stir in gently.
5
Drop spoonful of mix onto cookie sheet, for 12 servings.
6
Bake for 10-12 minutes until lightly brown.
7
Remove from oven and let cool on pan for 2 mins before transferring to cooling rack.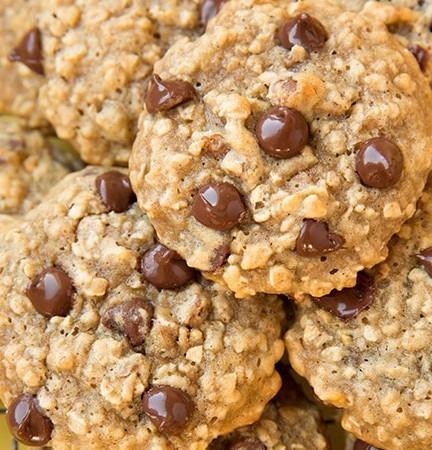 BUY THE PRODUCTS IN THIS RECIPE