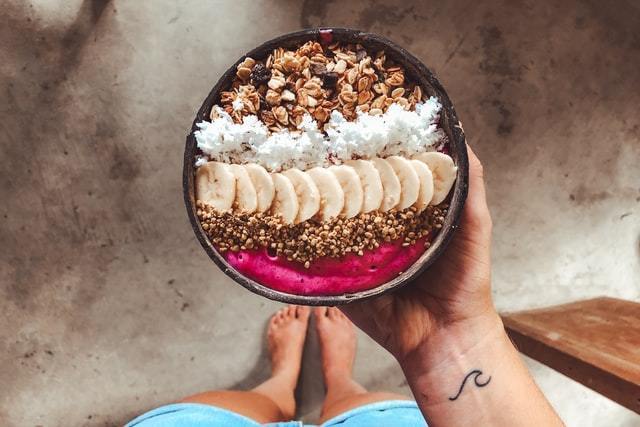 Widerstrong Smoothie Bowl
Jen Widerstrom's favorite Smoothie bowl. Try having your smoothie in a thick creamy fruit-filled bowl. Especially if you love acai bowls. This recipe is high in protein and packed with vitamins and minerals. Add in a scoop of our Organic Super Greens for more health benefits.
INGREDIENTS
1 Scoop Transformation Protein Powder Vanilla
1 Cup Berries Mixed Frozen
1 Banana
1 Cup Yogurt Plain Medium Fat
1 Oz (small handful) Nuts & Seeds - Mixed, Dry Roasted (Topping)
1 Tsp Vanilla Extract
STEP BY STEP
1
Place all ingredients except Nuts & Seeds in a blender.
2
Blend together first on a low speed and then increase speed and blend until smooth but do not blend for too long so that the blender heats up and the mixture becomes too runny. (You want it to the consistency of sorbet!)
3
Empty the mixture into a bowl, add your nuts and seeds and go wild!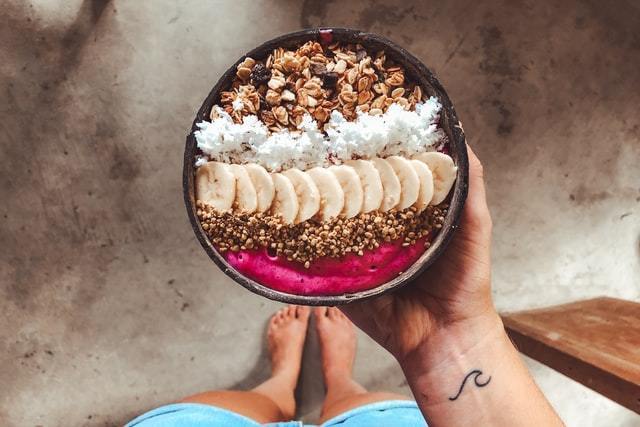 BUY THE PRODUCTS IN THIS RECIPE