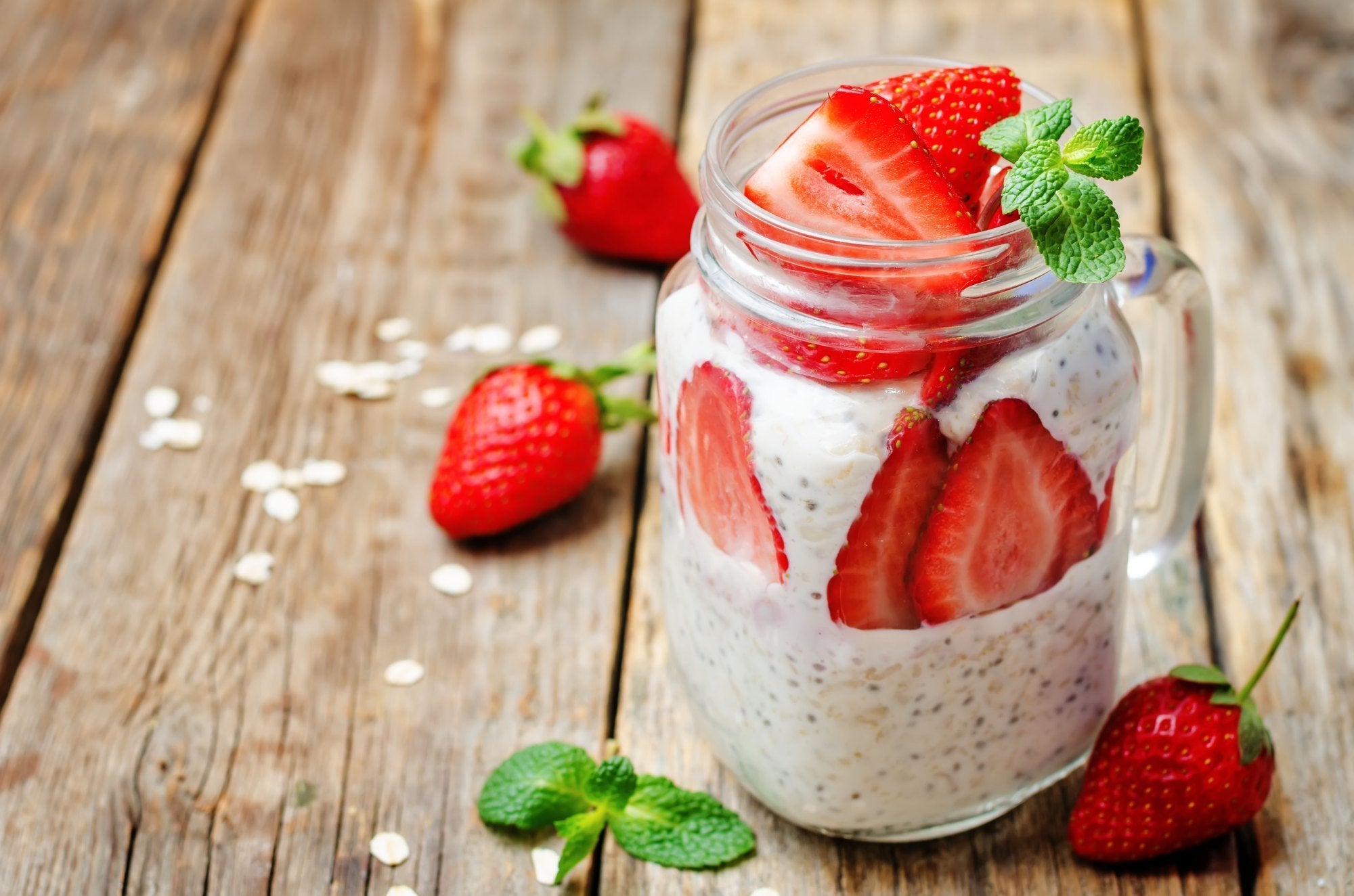 Strawberries and Cream Overnight Oats
Fuel your morning with a healthy dose of protein and carbs with this grab-and-go breakfast of overnight oats. Prep the night before (or throw together a few during weekly meal prep) to make mornings a breeze.
INGREDIENTS
1/2 Cup Old Fashioned Oats
1 Tbsp Chia Seeds
1/2 Tsp Cinnamon (optional)
1 Scoop Vanilla Transformation Protein
1 Cup Unsweetened Almond Milk
1 Tbsp Sliced Almonds
1/4 Cup Strawberries, cut into pieces
STEP BY STEP
1
Place the oats, chia seeds, cinnamon, protein powder and almond milk in a mason jar.
2
Stir to ensure all ingredients are evenly distributed.
3
Add the strawberries and sliced almonds. (Or save this step until you're ready to eat for crunchier almonds.)
4
Seal the jar and place it in the refrigerator overnight.
5
Eat cold or warm up in a pot on the stovetop.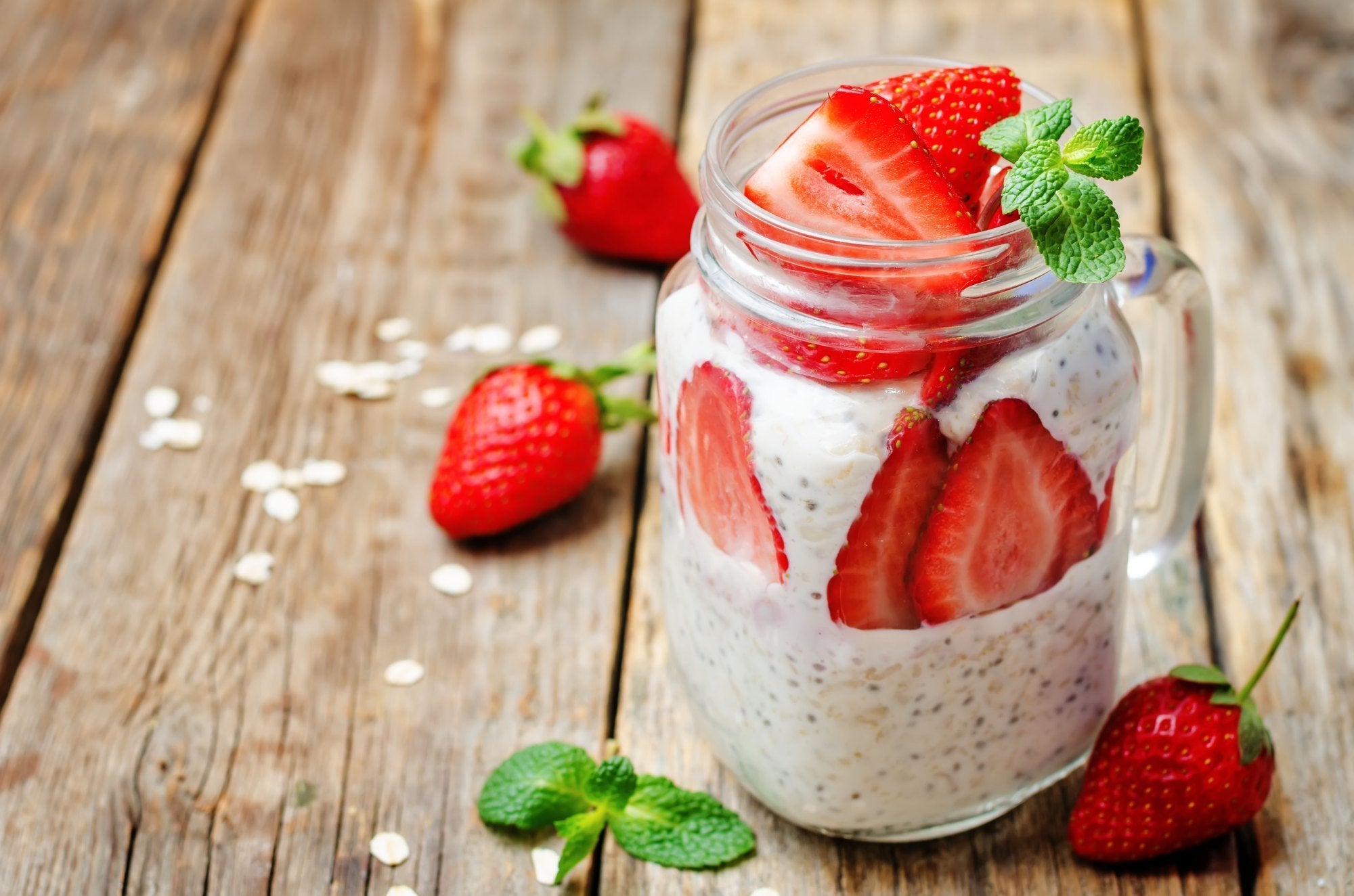 BUY THE PRODUCTS IN THIS RECIPE