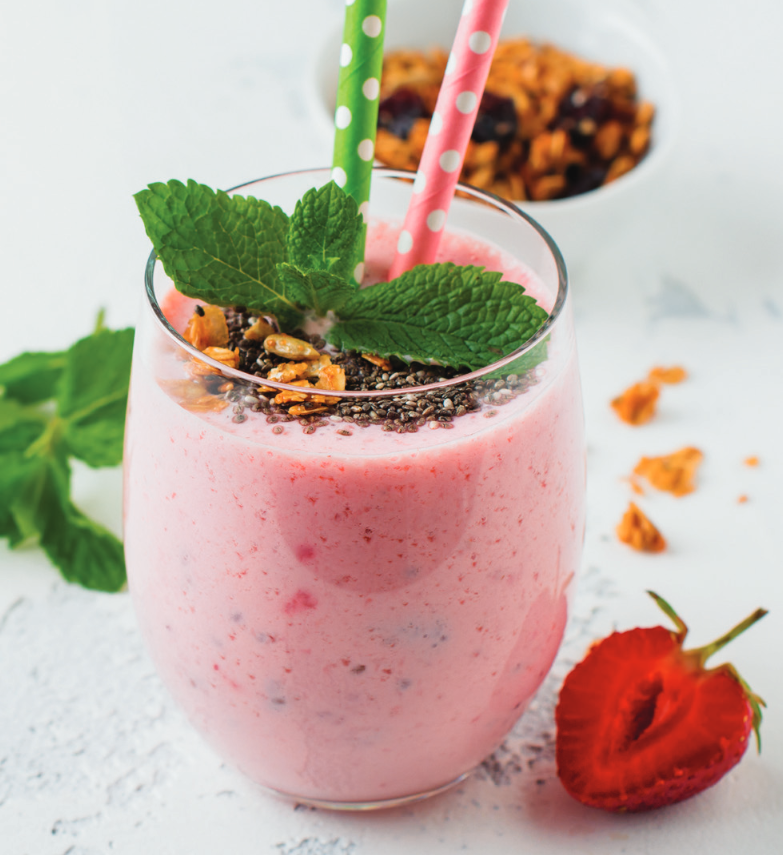 Strawberry Chia Seed Protein Smoothie
Tastes just like a strawberry milkshake, but without the unneeded calories! Chia seeds add extra vitamins and fiber to this shake, and along with protein powder, it will help you stay fuller, longer.
INGREDIENTS
1 Scoops Transformation Protein Powder Vanilla
12 Ounce Almond Milk
1 Cup Frozen Strawberries
2 Tsp Chia Seeds
STEP BY STEP
1
Put all ingredients except for chia seeds to the blender. Blend on high until smooth and creamy.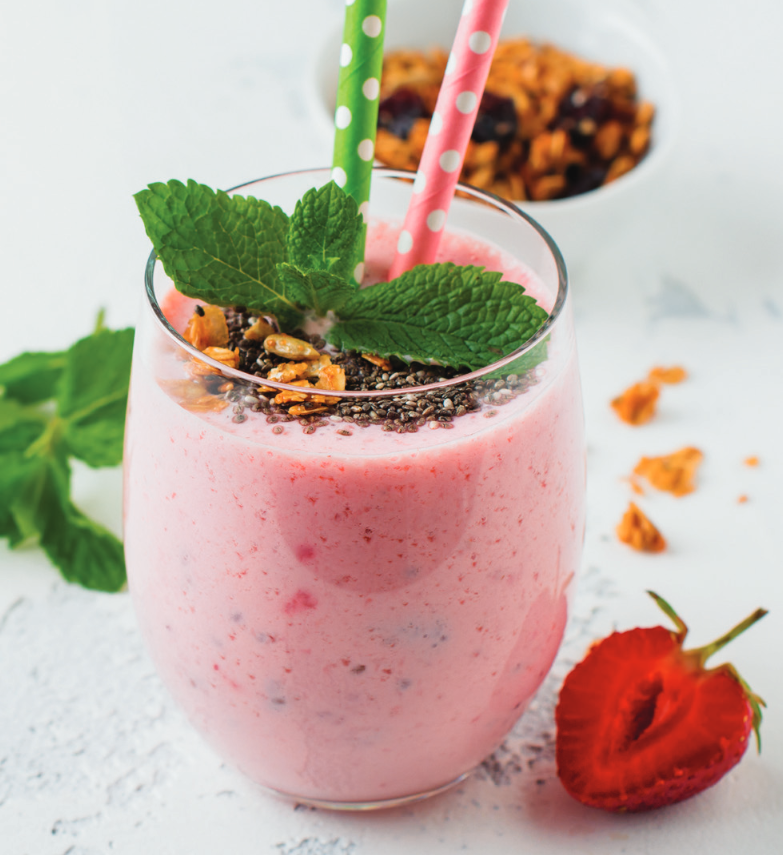 BUY THE PRODUCTS IN THIS RECIPE