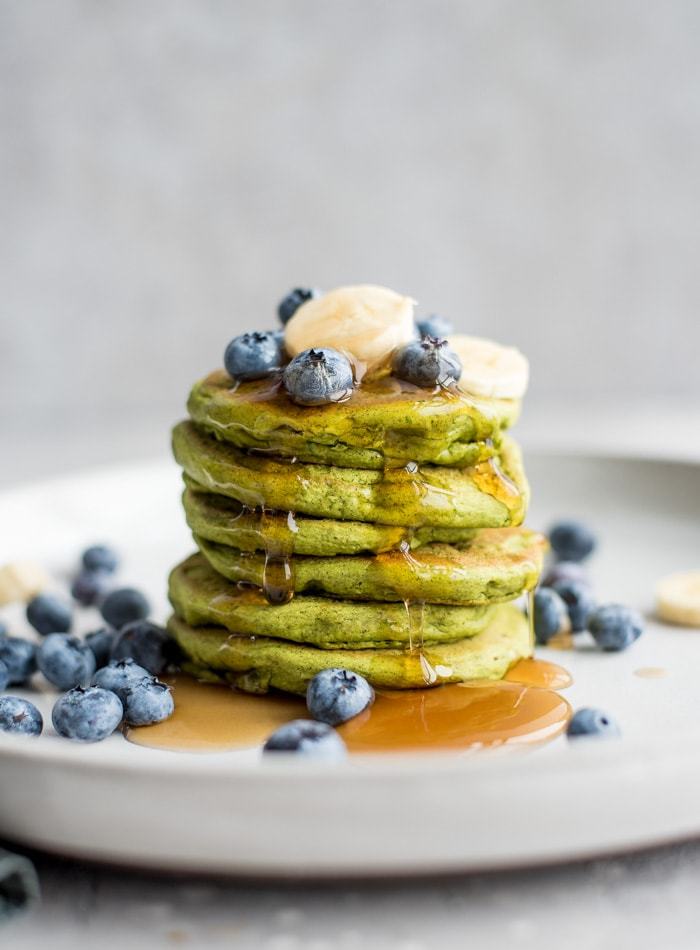 Super Green St. Patty's Pancakes
Happy St. Patty's Day and top of the morning! Celebrate this day with some healthy green pancakes or have them all year round! This recipe incorporates not only our protein powder but our Organic Super Greens making these pancakes packed with antioxidants and protein. What more can you ask for!! The macronutrients below are for the total batch of pancakes.
INGREDIENTS
1 Scoop Organic Super Greens
1 Scoop Transformation Protein Vanilla
1 Cup Almond Milk
2 Tbs Baking powder
1 Banana
1 Egg
1 Tbs Avocado oil
STEP BY STEP
1
Mix together all ingredients till smooth except the banana into bowl
2
Heat stove to medium heat
3
Pour pancake batter into the pan, making 3-4 pancakes. You might need to cook these in batches, depending on the size of your pan.
4
Cook until little bubbles form (about 3-4 min).
5
Carefully flip each pancake over to the other side.
6
Slice up banana you can either add these to the pancakes or on tip! (add any fruit you'd like!))
7
Add your favorite zero calorie syrup or honey for flavor and enjoy!