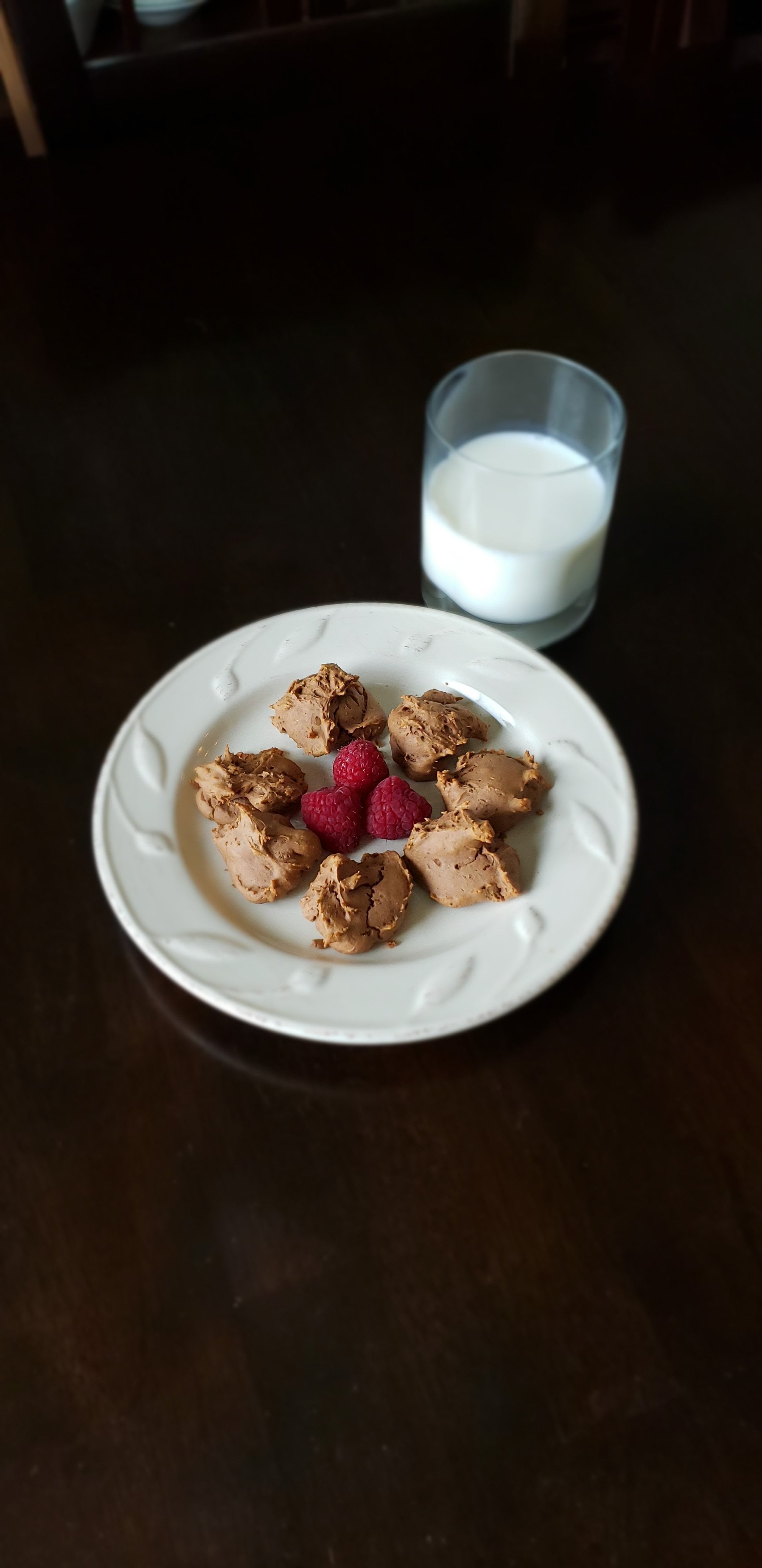 Transformation Chocolate Peanut Butter Drop Cookies
This chocolate peanut butter morsel is a perfect bite-sized treat for any time of the day, or when you are on the run. This recipe yields 9 cookies total.
INGREDIENTS
2 Scoops Chocolate Transformation Protein Powder
1/4 Tsp. Baking soda
1/4 Cup Almond milk
1/2 Tbs. Melted butter
1 Tsp. Vanilla extract
2 1/2 Tbsp Peanut Butter Fit Chocolate Powder
1 Tsp. Agave Syrup (optional)
STEP BY STEP
1
Heat oven to 350 degrees.
2
Wisk all ingredients together thoroughly.
3
Drop onto non-stick cookie pan with a teaspoon.
5
Eat alone or with a berried fruit (raspberry, strawberry, blueberry) for extra flavor.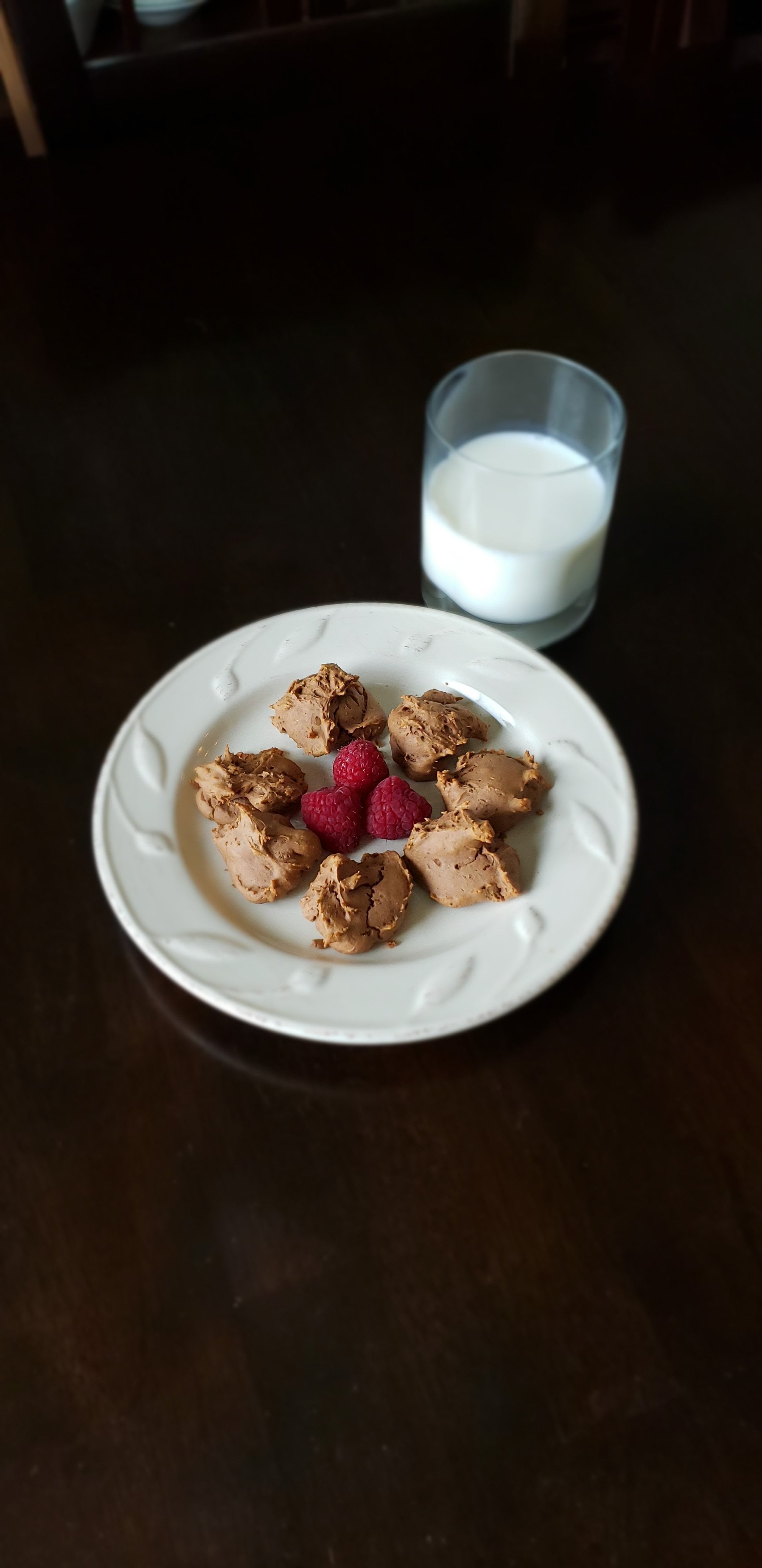 BUY THE PRODUCTS IN THIS RECIPE