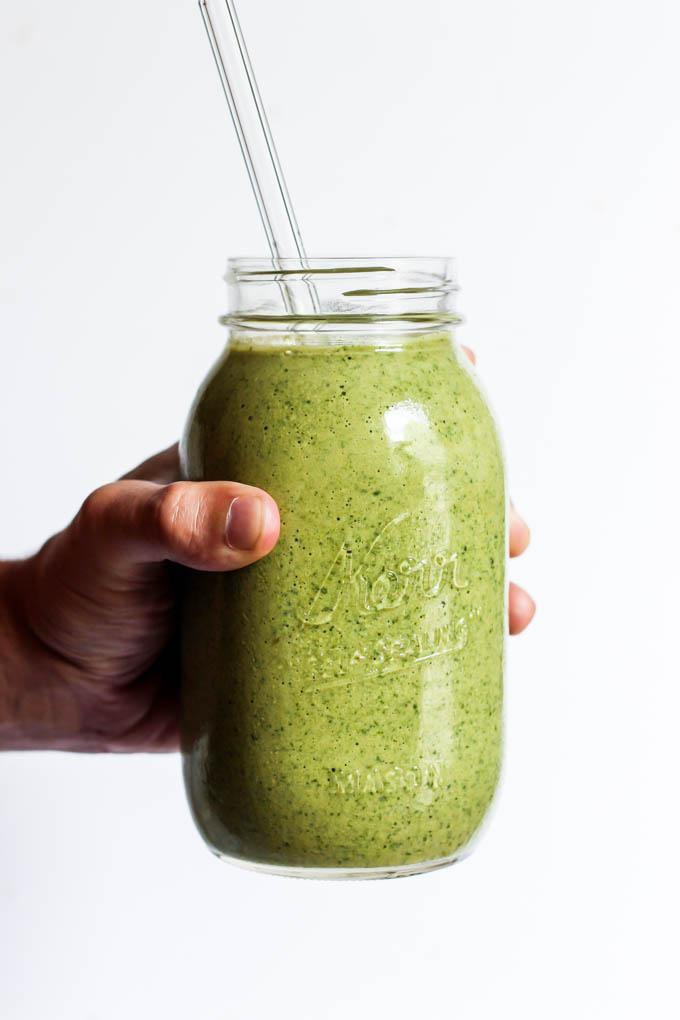 Vanilla Matcha and Greens - Energizing Protein Smoothie
This shake is awesome for a post workout or midday pick me up. It offers all the necessary aminos for muscle recovery and the matcha green tea provides a sustained energy boost that last for hours.
INGREDIENTS
1 Scoop Vanilla Transformation Protein
1 Teaspoon powdered Matcha
1 Cup Baby Spinach
1/2 frozen Banana
1 Cup unsweetened Oat Milk
1/4 Cup water
STEP BY STEP
1
Place all of the ingredients in blender and blend until smooth.
2
For an added kick, add 1/4 teaspoon cinnamon