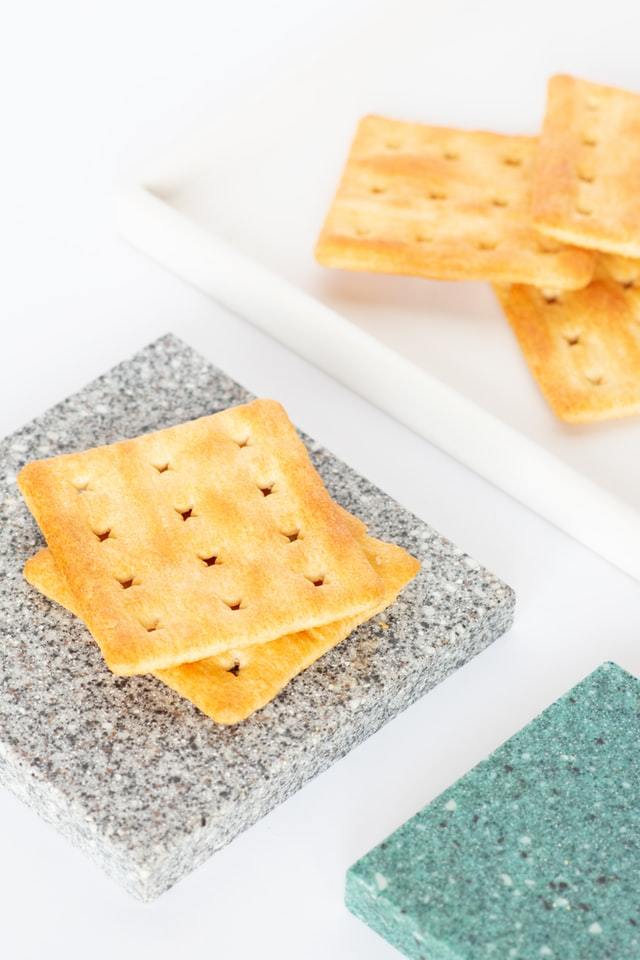 Collagen Thins
Collagen thins are the perfect snack for on the go or go well with other dips like hummus or nut butter. This snack is packed with protein and very low carb which makes it perfect if your on a Paleo or Keto diet or just watching your carbohydrate intake! Each recipe makes 2 servings of about 16 crackers. I recommend making double the amount and storing it in an air-tight container to use all week long.
INGREDIENTS
2 Scoops collagen
5 Tbs Water
1/4 Tsp Neutral flavored preferred oil/fat
3 Tbs Oat Fiber
2 Tsp rounded, whole Psyllium Husks/flakes
1 Tsp Natural Sweetener
1/4 Tsp Sea Salt
1/8 Tsp Baking Soda
Extras/ optional Seeds, Herbs, Spices, Nutritional Yeast, etc
STEP BY STEP
1
Preheat oven to 350* and line sheet pan with two pieces of parchment paper (for flipping Collagen Thins half way through baking)
2
Mix wet ingredients into blender.
3
Measure and mix dry ingredients in a mixing bowl
4
Slowly combine the dry and wet ingredients into a blend then blend on high. Scrape sides to make sure it blends evenly. Blend for about 30 seconds total. By hand, stir in any extras like herbs, spices, etc.
5
Lay the cracker batter onto parchment paper into a rectangular shape as thinly as possible. If adding optional seeds, you can sprinkle them on at this time.
6
Place in oven, the crackers will bake for about 30-40 minutes This variant all depends on thickness of batter and pan used. At the 5-7 minute mark, the batter will start to puff up, this is when you remove from oven and place holes across the rectangular dough using a fork. Make sure fork in clean so dough doesn't stick. Then place back into oven. let cool for a little, At around the 20-23 minute mark, when the top of the dough appears to be mostly dry and the edges are starting to brown slightly, take out of oven again and, using hot mitts, flip the dough over onto the other parchment paper and peel extra parchment paper off of the bottom of the dough. If dough still seems too wet, put back in oven for a couple more minutes and then try again.
7
With the underside of the crackers facing up with mitts, cut dough into squares. If dough still wet, return to oven and try again after a couple more minutes. I use wet sharp knife (so dough doesn't stick) to cut my crackers or scissors. Cut into about 32 squares. Make sure not over lap crackers. Then put back into oven.
8
You can flip them back over after a few more minutes of baking, just to help them dry out more evenly. Should be ready at the 40 minute mark, If they're still not fully dry, you could turn oven down to 170* to let them continue drying. Keep an eye on them so to prevent burning. Keep in mind they will crisp up more after they cool on the pan after coming out of the oven.
9
When fully dry/crisp and cooled/room temperature, you can store them in air-tight container or baggy and set in room temperature.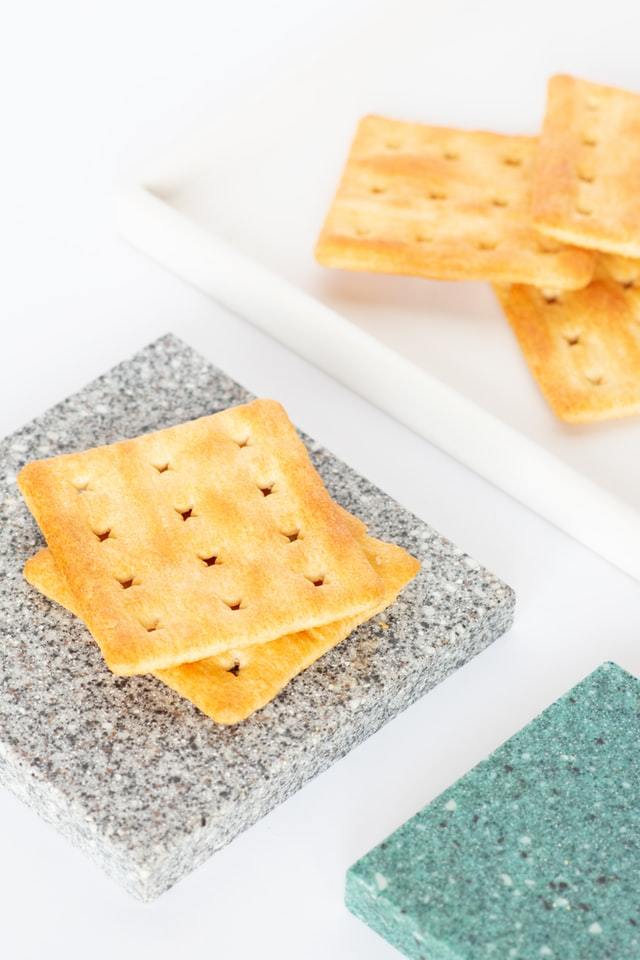 BUY THE PRODUCTS IN THIS RECIPE