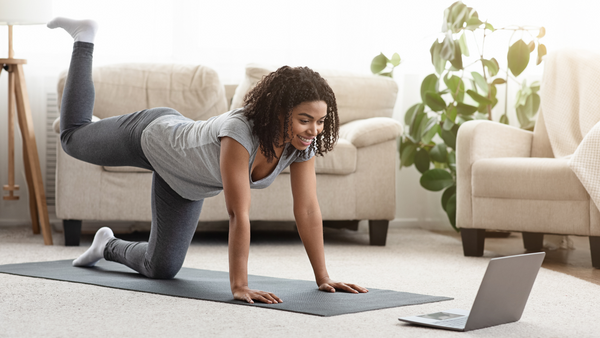 What Are Macronutrients? Breaking down the cornerstones of your diet
Any health expert will tell you that making sure you have the right blend of macronutrients is the cornerstone of a balanced diet. So what are these macronutrients? Simply put they fall into 3 categories; carbohydrates, protein, and fat. You may have also heard them referred to as macros in the health and wellness world. They stand in opposition to micronutrients, or vitamins and minerals. 
Macros for weight loss and macros for lean muscle have become popular topics as their balance proves an effective way to help shape the way you look. In addition to providing the body with energy, macros have a lot of responsibilities when it comes to how your body functions, and that is why they show up in every diet under the sun. 
Carbs - Everyone's guilty pleasure macronutrient. This is your body's preferred source of energy. Carbohydrates function to provide your body with glucose and monosaccharides. Glucose provides cells with what they need to fuel your body's activities and support brain functions throughout the day. The amount of carbs that you intake should be between 40-65% depending on how physically active you are.
Protein - At Transformation Protein, this macro is obviously our favorite. Protein plays a key role in supporting tissue production & maintenance, helping organ function, and providing your body with amino acids. How much protein you consume each day depends on your weight, and its important to make those proteins count––making sure that what you're eating can provide your body with 9 essential amino acids that your body cannot make. 
Fat - While it may sound like the least appealing macro, healthy fats are an important part of a balanced diet. Fats help protect your organs, transport fat-soluble nutrients, and help your body store energy. As with proteins, it's important to make sure that you are always consuming the right kinds of fat––focusing on avoiding saturated and trans fats. Your caloric intake should consist of roughly 20 - 35% of unsaturated fats that you can gain from foods like nuts, seeds, fish, and avocados. 
MACROS FOR WEIGHT LOSS
The accepted macronutrient distribution ranges (AMDR) set forth by the Institute of Medicine of the National Academies is:
45–65% of their calories from carbs

20–35% of their calories from fats

10–35% of their calories from proteins
So, when it comes to watching your food intake as a means to control your weight, nutrition specialists are getting more focused on ditching the calorie count and measuring out your macros intake instead. Reducing calories without a plan for balanced diet may end up simply depriving your body of what it needs while hindering shedding unwanted pounds. While everyone's body is different, you can count on basing your macro ratio for weight loss on what percentage of your target caloric intake should be represented by carbs, proteins, and fats. 
The most important part of using macros for weight loss is to watch what kind of foods you are getting your macros from. Sticking with whole grains for carbohydrates like quinoa, brown rice and whole fruits will help you get the most nutrients from your food. Using high quality proteins that help boost your metabolism will satisfy your needs and leave you feeling fuller longer. Most importantly staying on the right track with unsaturated fats will help steer your macro diet to a higher success rate for weight loss.   
MACROS FOR LEAN MUSCLE GAIN
There are many optimal macro ratios for gaining lean muscle but the most important aspect to consider is your protein intake. In order for muscles to regenerate, they need to be worked in a way that breaks up muscle fibers so that they are rebuilt stronger with the help of key amino acids. 
Using a macro-based diet is conducive to building muscles for a few reasons:
It puts your calorie intake in check by making sure you are not consuming extra; 

It drives a goal-oriented look at what you are eating for protein, inturn forcing you to adjust your protein intake in a way that is optimal for building muscle. 

By focusing on your lean muscle growth, you're pushing muscle fibers to the point of trauma, stimulating

muscle tissue regeneration

. 
MACROS FOR THE KETO DIET
Keto is the diet that is still taking the weight loss world by storm with its unconventional use of high fats and low carb intake for quicker results. The ketogenic diet has made the macronutrients more important as you will have to closely follow a specific macro ratio in order to achieve success. 
The most standard macro ratio for keto should be roughly followed by balancing your diet with the following:
5% of calories coming from carbs
25% of calories coming from protein

70% of calories coming from fat
If followed correctly, these ratios can help you achieve Ketosis, a natural metabolic state that creates ketone bodies out of fat and using them for energy rather than carbohydrates. This cuts out the extra sugars and calories associated with carbs while providing you with a faster way to lose weight. This diet is all about having the right proteins to fuel your body. Maximizing all your calories per gram of protein is the best way to ensure your body transformation through using macros in a keto diet. 
WHAT SHOULD MY MACROS BE?
So how should you determine what your macros should be? The answer depends on your body goals and your diet plan––whether you are going to be focused on losing weight, gaining lean muscle or doing a keto overhaul of your food intake. 
As you consider what ratio of macronutrients will work best for you, its important to narrow in on how you want to feel from day-to-day. Maybe you already have enough energy to keep you going all day long. Or maybe, like most of us, you often feel too drained to get to that daily workout or lethargic after a big meal. 
Managing your macros intake is the best way to focus on your physical goals and gain energy throughout the day. And counting on high-quality proteins to fuel your body is the cornerstone of any successful macro-based diet. 
Transformation Protein powder is a fast and easy was to add high-quality protein to your macro diet. From protein smoothie bowls to shakes, you can enjoy Transformation Protein in many delicious ways—making it easier for you to configure the right macro ratio for weight loss, muscle gain, or simply staying healthy.